Priscilla Holliman Warner was born 6 June 1618 in Wigginton, Hertfordshire, England to Ezekiel Holliman (1587-1659) and Susanna Oxston (1591-1618) and died 1652 Warwick, Kent County, Rhode Island of unspecified causes. She married John Warner (1615-1679) 6 June 1637 in Long Marston, Hertfordshire, Rhode Island.
Research Notes
Priscilla Holliman was a daughter of the Reverend Ezekiel Holliman was born at Village of Tring, Berkhamstead Parish (Hertfordshire) England.
Source: "History of Warwick" by Oliver Payson Fuller; Angell, Burlingame & Company, Printers; Providence, Rhode Island; 1875 (974.502 W26F ACPL)
Priscilla Holliman IS NOT Priscilla Symonds.
Presilla Holyman, "England Births and Christenings, 1538-1975"
Christening Date: 18 Jun 1618 / Christening Place: WIGGINTON,HERTFORD,ENGLAND
1635 Voyage to America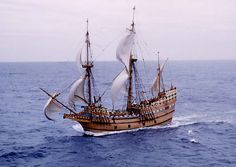 Her husband, John Warner (1615-1679) was a passenger on the English ship Increase, which sailed from London in April, 1635, bound for New England. The ship arrived safe at Massachusetts Bay. Passenger list information was transcribed in the 19th century by Michael Tepper from records found in London, the Public Rolls Office, formerly at Carleton Ride.
He is listed as passenger #56 here, age 20, but his wife, Priscilla Holliman Ward, is not found here. She must have crossed much later (1640?), but she definitely made it to Warwick, Rhode Island as her oldest son went back to England to claim her father's estate. She bore children 1642-1650 there.
Children
Siblings
Residences
Footnotes (including sources)
Community content is available under
CC-BY-SA
unless otherwise noted.