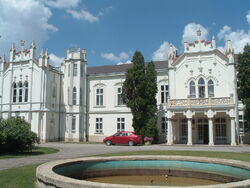 Martonvásár is a town in Fejér County, Hungary.
The area of Martonvásár was probably settled in the 11th century, though the locality is first metioned in documents only in 1269. Being located on the trade route between Buda and Fehérvár, the city prospered and was the second largest city in Fejér county after Fehérvár. During the wars with the Turks, the city was plundered and destroyed in 1526, 1528, 1541, 1543, 1545 and 1551. At the end of the 16th century it was completely depopulated.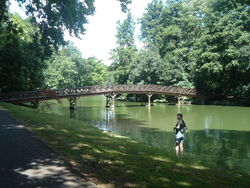 After Hungary was reconquered by the Austrian Empire, the area started developing again, especially after the ]Brunswik family acquired the Martonvásár estate. Between 1773 and 1776 the church and the palace of the city were built, the latter being rehabilitated and expanded in 1870.
The city was to a great extent damaged during World War II, The communist regime expropriated the Brunswik estate. In 1951 the Agricultural Research Institute was created in Martonvásár, subordinated starting 1953 to the Hungarian Academy of Sciences.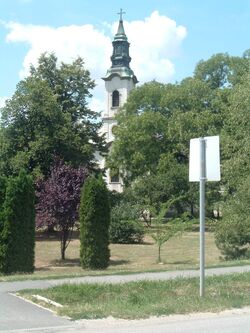 Community content is available under
CC-BY-SA
unless otherwise noted.