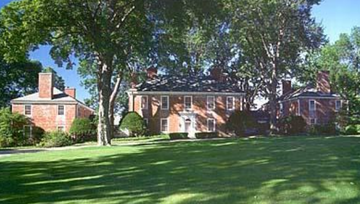 Huntwicke (aka: Coolidge Estate) is a 571-acre private estate located in 68 River Rd in Topsfield, Massachusetts includes a 24-room Georgian-style mansion and a mile long stretch of private agricultural preserve along the banks of the Ipswich River.[1]
Designed in 1921 by architect Phillip Richardson for as a estate house for Massachusetts broker and politician John Lee Saltonstall (1878-1959). Landscaping designed by Frederick Olmsted. The brick mansion includes 14 bedrooms, six fireplaces, parquet floors, hand-carved wood paneling from the 1790 Nathaniel Saltonstall house in Haverhill, and extensive gardens.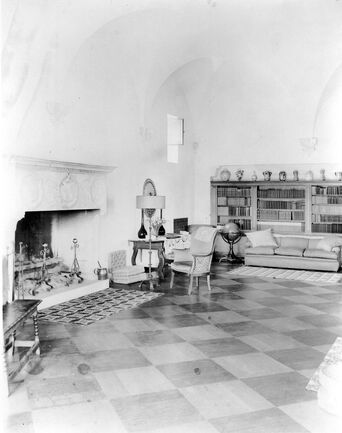 The property was transferred to the Sears Family and then to William Appleton Coolidge (1901-1992), a lawyer, financier, and art collector. He was a member of the board of MIT. When Coolidge died in 1992, The Massachusetts Institute of Technology inherited the property. In 2000, MIT and the Essex County Greenbelt Association, a conservation organization and private, non-profit land trust, concluded an agreement to restrict further development, and the former estate, which includes over a mile of land along the Ipswich River, is now one of the largest conservation areas in private hands in Massachusetts. [2][3][4]
References
[
]