Hořovice ( German: Horschowitz or Horowitz) is a small town in Central Bohemian Region of the Czech Republic. It is the administrative and economical center of surrounding area. Its most known building is Hořovice Castle.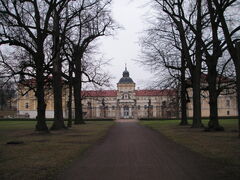 Archaeological excavations show early settlement in 10th century. This settlement grew at the end of the 13th century and beginning of the 14th century when a trading post was established. This trading post was later rebuilt and expanded to a castle in the gothic style (the so called 'Old Castle').
The family of Hořovice named themselves after the village, the first ones to use it were the siblings Neostup and Habart, in 1233.
The village was made into town in 1322 whereas the 'Old Castle' and the Church remained outside ot the town walls, forming the borough of Velká Víska. This division remained until 20th century: in 1919 Velká Víska became a part of Hořovice.
The common Jewish surname Horovitz/Horowitz (and Hurewicz, Gurevich, also, Horwicz, Gurvich, Hurwicz, Hurwitz, etc.) derives from Hořovice, which at one time had a substantial Jewish population (although not in modern times).[1]
Community content is available under
CC-BY-SA
unless otherwise noted.