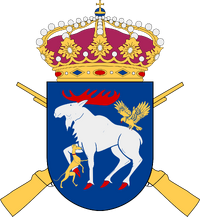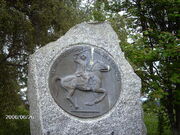 Captain Gustaf Örbom (1732-1807) Kapten Gustaf Örbom was born 25 Feb 1732/33 in Rödögården, Rödön, Jämtland, Sweden; died 15 Jun 1807 in Odensala, Brunflo, Jämtland, Sweden. He was the son of Kapten Anders Örbom (1675-1740) and Anna Elisabet von Rohr (1701-1767). He married Sophia Lovisa Winnberg (1744-1831) 25 Mar 1762 in Brunflo, Jämtland, Sweden.
Korpral vid Jämtlands regemente 1749, Rustmästare 1751, Förare 1753, Sergeant 1756, Fältväbel 1768.
Community content is available under
CC-BY-SA
unless otherwise noted.