Green Harbor Monument - In Memory of the Early Settlers of Green Harbor of Plymouth Colony. Location: Old Winslow Burial Ground in Marshfield, Massachusetts. This cenotaph (or empty commemorative tomb) honors the early settles of this region of Massachusetts.
Winslow Cemetery dates back to about 1641. There are many fieldstones present, along with many unmarked graves. The people of Marshfield remembered the Early Settlers with this monument. It can be presumed that many of the early settlers are buried here (since this was the only burial ground in Marshfield until the early 1700s), but it can not be stated as a fact (since there are no written records). The names on the monument are listed below, and link to memorial pages.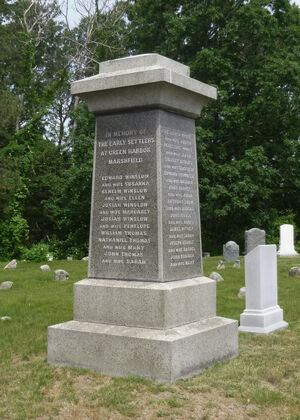 IN MEMORY OF THE EARLY SETTLERS AT GREEN HARBOR MARSHFIELD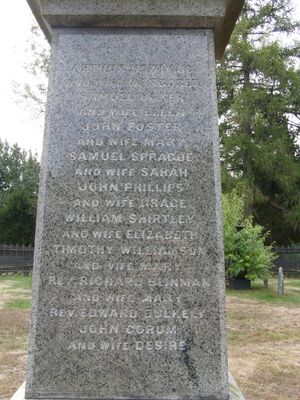 and wife Margaret
and wife Ellen
and wife Mary
and wife Sarah
and wife Grace
and wife Elizabeth
and wife Mary
and wife Mary
and wife Desire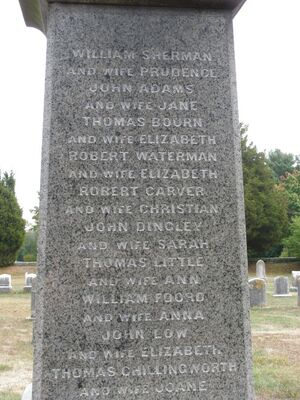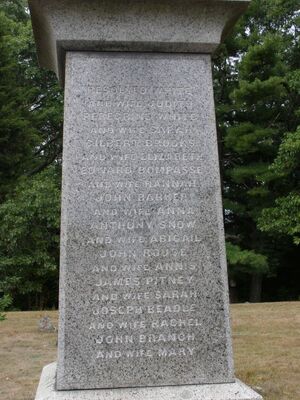 Resolved White - Mayflower passenger
and wife Judith
Peregrine White - Born on Mayflower
and wife Sarah
and wife Elizabeth
and wife Hannah
and wife Anna
and wife Abigail
and wife Annis
and wife Sarah
and wife Rachel
and wife Mary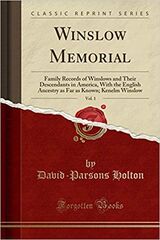 Community content is available under
CC-BY-SA
unless otherwise noted.