Elizabeth Jasper Morse was born 6 January 1579 in Redgrave, Suffolk, England to Lancelot Jasper (1550-1617) and Rose Shepard (1549-1625) and died 26 June 1654 Medfield, Suffolk County, Massachusetts of unspecified causes. She married Samuel Morse (1581-1654) 29 June 1602 in Redgrave, Suffolk, England.
Biography
1635 Voyage to America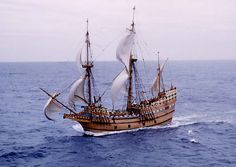 She was a passenger with his parents on the English ship Increase, which sailed from London in April, 1635, bound for New England. The ship arrived safe at Massachusetts Bay. Passenger list information was transcribed in the 19th century by Michael Tepper from records found in London, the Public Rolls Office, formerly at Carleton Ride.
Children
Offspring of Samuel Morse, Sr. and Elizabeth Jasper (1579-1654)
Name
Birth
Death
Joined with

Thomas Morse (1603-1640)




Samuel Morse (1603-1688)



Elizabeth Morse (1605-1643)
6 March 1605

Redgrave

, Suffolk, England
2 October 1643 Cambridge, Middlesex County, Massachusetts
Robert Daniels (c1592-1655)

John Morse (1608-1657)



Jeremiah Morse (1609-1646)




Daniel Morse (1610-1688)



Joseph Morse (1613-1652)
2 May 1613

Redgrave

, Suffolk, England
1652 Medfield, Suffolk County, Massachusetts
Hannah Phillips (1615-1676)


Abigail Morse (1617-)



Eleanor Helena Morse (1615-1694)
16 October 1615

Redgrave

, Suffolk, England
27 November 1694 Amesbury, Essex County, Massachusetts
Thomas Barnard (1608-1677)


Mary Morse (1620-1691)
Siblings
Residences
Footnotes (including sources)