Dennis Friend Hanks
was born
15 May
1799
in
Hardin County
,
Kentucky
to
Nancy Hanks (1780-1829)
and died
21 October
1892
in
Paris
,
Edgar County
,
Illinois
of unspecified causes. He married
Sarah Elizabeth Johnston (1806-1864)
9 June 1821 in
Hardin County
,
Kentucky
. Ancestors are from the
United States
, the
United Kingdom
.
Biography
Dennis Hanks, the cousin of Abraham Lincoln (1744-1786)'s mother Nancy Hanks (1784-1818) (and not to be confused with his own mother, Nancy Hanks (1780-1829), was born in Hardin County, Kentucky. He was the illegitimate son of Nancy Hanks, an aunt of Lincoln's mother, also named Nancy Hanks.
Both himself and his older cousin, Nancy, were raised for a time by their childless aunt Betsy Hanks Sparrow and her husband, Thomas Sparrow (1765-1817).
Dennis moved to southern Indiana in 1817 and lived with the Sparrow family, relatives of Nancy Hanks Lincoln. Abraham and Dennis became close friends. In 1818, when both the Sparrows' mother and Lincoln's mother died, Dennis moved in with the Lincolns. He and Abraham Lincoln shared the loft space in their cabin. In 1821, he married Sarah Elizabeth Johnston (1806-1864), the daughter of Thomas Lincoln (1778-1851)'s second wife, Sarah Bush Johnston Lincoln. They moved with the Lincoln family to Illinois in 1830.
Though Dennis and Abraham parted ways after moving to Illinois, they still stayed connected to some degree. From 1844 to 1846, Harriet, his daughter, boarded with Abraham and Mary Lincoln in Springfield while she was at school. In 1851, Lincoln represented Dennis in a lawsuit against William B. White. During Lincoln's presidency, Dennis assisted in the care of Lincoln's aging and ill stepmother.
After Lincoln's assassination, Hanks was a key player in purchasing and displaying to the public a cabin Lincoln lived in briefly in Decatur, Illinois.
Letter to Lincoln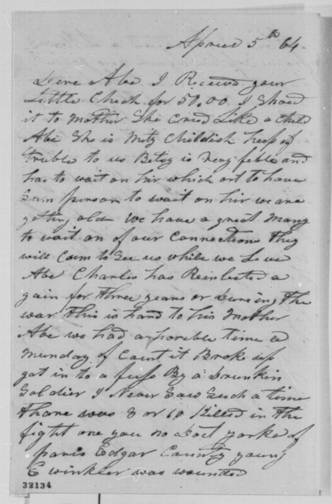 Children
Siblings
References
Residences
Footnotes (including sources)
Contributors
Community content is available under
CC-BY-SA
unless otherwise noted.