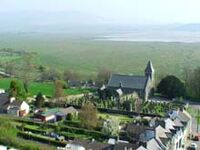 Born:
Married:
Died:
Burial:
Catherine Colville was the daughter of Joseph COLVILLE and Sarah LUSK.
James Walker Cowan b: 09 Apr 1798 in TN d: 22 Jul 1870 in AR
(son of William Cowan and Jane Walker).


Nancy Jane COWAN b: Abt. 1824

William A[ndrewville]? COWAN b: 23 May 1826 d: 06 Aug 1862
m. Martha Ann HUBBARD b: 1831 d: 1866 in AR

Margaret Ann COWAN b: 14 Apr 1828 d: 27 Jan 1899 in Benton Co., AR

Elizabeth Houston COWAN b: Abt. 1830 in TN d: Bef. 1872 in Pea Ridge, AR
m. John Wesley STROUD b: 07 Feb 1828 in McMinnville, TN d: 30 Apr 1906 in Benton Co., AR

Ellen Catherine COWAN b: Abt. 1834
m. John S______ WILMOTH / WILMOUTH

Sarah E______ COWAN b: 12 Feb 1832 d: 12 Jan 1904 in Benton Co., AR
m. James ______ "Jimmie" JOHNSTON

Cynthia Adeline COWAN b: 22 Sep 1836 in Edmonds, WA d: 11 Jul 1923 in Seattle, King Co., WA
m. Pleasant Calhoun WINNINGHAM b: 17 Aug 1833 in Greene Co., AR d: 16 Feb 1884 in Ft. Smith, AR

Hetty Louisa COWAN b: 27 Dec 1839 d: 22 Mar 1876 in Benton Co., AR
m#1. Robert M______ HENDERSON
m#2. William F_______ CREAGER b: Abt. 1841

Martha M______ COWAN b: Abt. 1841

Alternative Interpretation
[
edit
|
edit source
]
Please help other researchers by posting your tombstone photos at findagrave.com
Common Acronyms and Definitions
Genealogical Definitions
Community content is available under
CC-BY-SA
unless otherwise noted.