Abigail Colby was born 17 December 1770 in Chester, Rockingham County, New Hampshire, United States to Benaiah Colby (1734-1826) and Abigail Emerson (1744-1834) and died 2 March 1842 Amesbury, Essex County, Massachusetts, United States of unspecified causes. She married John Waterhouse Colby (1765-1815) 21 July 1798 in Amesbury, Essex County, Massachusetts.
Research Notes
Colby Parentage : Chester NH
Currently Abigail is linked to two families in FamilySearch.
Benaiah Colby - Chester NH
Enoch Colby - Candia NH
Since here birth record is showing Chester NH, we have linked her here to the Benaiah Colby family of the same town.
Siblings
Residences
Vital Records
Amesbury Gravestone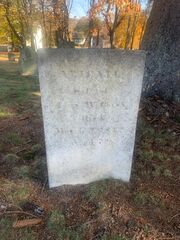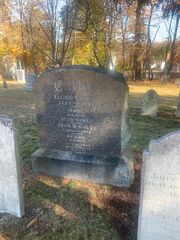 These two markers stand side by side.
See Also
Footnotes (including sources)
Community content is available under
CC-BY-SA
unless otherwise noted.