Wikimedia Commons has media related to:
2009 (MMIX ) was a common year starting on Thursday of the Gregorian calendar, the 2009th year of the Common Era (CE) and Anno Domini (AD) designations, the 9th year of the 3rd millennium, the 9th year of the 21st century, and the 10th and last year of the 2000s decade.
2009 was designated as:
International Year of Reconciliation
Year of the Gorilla (UNEP and UNESCO)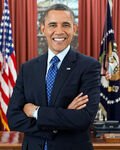 alt-right
anti-vaxxer
copernicium
subtweet[63]
This page uses content from the English language Wikipedia. The original content was at 2009. The list of authors can be seen in the page history. As with this Familypedia wiki, the content of Wikipedia is available under the Creative Commons License.
Community content is available under
CC-BY-SA
unless otherwise noted.