This article is about the year 1972.
Year 1972 (MCMLXXII) was a leap year starting on Saturday (link will display the full calendar) of the Gregorian calendar. Within the context of Coordinated Universal Time (UTC) it was the longest year ever, as two leap seconds were added during this 366-day year, an event which has not been repeated since. (If its begin and end are defined using mean solar time (the legal time scale) then its duration was 31622401.141 seconds of Terrestrial Time (or Ephemeris Time), which is slightly shorter than 1908).[1]
February 2

A bomb explodes at the British Yacht Club in West Berlin, killing Irwin Beelitz, a German boat builder.
The German militant group Movement 2 June announces its support of the Provisional Irish Republican Army.
Anti-British riots take place throughout Ireland. The British Embassy in Dublin is burned to the ground, as are several British-owned businesses.

February 3 – February 13 – The 1972 Winter Olympics are held in Sapporo, Japan.
February 4 – Mariner 9 sends pictures as it orbits Mars.
February 5
February 9 – The British government declares a state of emergency over a miners' strike.
February 15
February 17 – Volkswagen Beetle sales exceed those of the Ford Model T when the 15,007,034th Beetle is produced.
February 18 – The California Supreme Court voids the state's death penalty, commuting all death sentences to life in prison.
February 19 – Asama-Sansō incident: Five United Red Army members break into a lodge below Mount Asama, taking the wife of the lodge keeper hostage.
February 21 – The Soviet unmanned spaceship Luna 20 lands on the Moon.
February 21 – February 28 – U.S. President Richard M. Nixon makes an unprecedented 8-day visit to the People's Republic of China and meets with Mao Zedong.
February 22
February 23 – Angela Davis is released from jail. A Caruthers, California farmer, Rodger McAfee, helps her make bail.
February 24 – North Vietnamese negotiators walk out of the Paris Peace Talks to protest U.S. air raids.
February 26
February 28 – The Asama-Sanso incident ends in a standoff between five members of the Japanese United Red Army and the authorities, in which two policemen are killed and 12 injured.
May

The Burundian Genocide against the Hutu begins; more than 500,000 Hutus die.

May 7 – General elections are held in Italy.
May 8 – U.S. President Richard Nixon orders the mining of Haiphong Harbor in Vietnam.
May 15
May 16 – The first financial derivatives exchange, the International Monetary Market (IMM), opens on the Chicago Mercantile Exchange.
May 18 – Four troopers of both SAS and SBS are parachuted onto the RMS Queen Elizabeth 2, 1,000 miles (1,600 km) off Britain in the Atlantic, after a bomb threat and ransom demand, which turns out to be bogus.
May 19 – Three out of 6 bombs explode in the Springer Press building in Hamburg, Germany, injuring 17; the Red Army Faction claims responsibility.
May 21 – In Rome, Laszlo Toth attacks Michelangelo's "Pietà" statue with a sledgehammer, shouting that he is Jesus Christ.
May 22
May 23 – The Tamil United Front (now known as Tamil United Liberation Front), a pro-Tamil organization, is founded.
May 24
May 30
November
November 5 – A group of Amerindians occupies the Bureau of Indian Affairs.
November 7 – U.S. presidential election, 1972: Republican incumbent Richard Nixon defeats Democratic Senator George McGovern in a landslide (the election had the lowest voter turnout since 1948, with only 55 percent of the electorate voting).
November 11 – Vietnam War – Vietnamization: The United States Army turns over the massive Long Binh military base to South Vietnam.
November 14 – The Dow Jones Industrial Average closes above 1,000 (1,003.16) for the first time.
November 16 – The United Nations Educational, Scientific and Cultural Organization adopts the Convention Concerning the Protection of the World Cultural and Natural Heritage[10]
November 19 – Seán Mac Stíofáin, a leader of the Provisional Irish Republican Army, is arrested in Dublin after giving an interview to RTÉ.
November 22 – Vietnam War: The United States loses its first B-52 Stratofortress of the war.
November 28 – The last executions in Paris, France. Roger Bontems and Claude Buffet – the Clairvaux Mutineers – were guillotined at La Sante Prison by chief executioner Andre Obrecht (already suffering from Parkinson's Disease). Bontems had been found innocent of murder by the court, but as Buffet's accomplice was condemned to death anyway. President Georges Pompidou, in private an abolitionist, upheld both death sentences in deference to French public opinion.
November 29
November 30
December 2 – Edward Gough Whitlam becomes the first Labor Party Prime Minister of Australia for 23 years. He is sworn in on 5 December and his first action using executive power is to withdraw all Australian personnel from the Vietnam War.
December 7
December 8
December 11 – Apollo 17 lands on the Moon.

The film Man of La Mancha, based on the hit musical, begins a roadshow run in New York City. Most critics savage it, partly because the cast is made up of mostly non-singing actors who nevertheless sing in the film. The only actor to have his singing voice dubbed is Peter O'Toole, who stars as Cervantes and Don Quixote. Gino Conforti is the only member of the original cast to repeat his role. The film is a box office flop, but more than twenty years later, its reputation starts to improve when it is released on video and public response is enthusiastic.

December 14 – Apollo program: Eugene Cernan is the last person to walk on the moon, after he and Harrison Schmitt complete the third and final Extra-vehicular activity (EVA) of Apollo 17. This is the last manned mission to the moon of the 20th Century.
December 15
December 16
December 19 – Apollo program: Apollo 17 returns to Earth, concluding the program of lunar exploration.
December 21
December 22
December 23
December 24 – Swedish Prime minister Olof Palme compares the American bombings of North Vietnam to Nazi massacres. The U.S. breaks diplomatic contact with Sweden.
December 25 – The Christmas bombing of North Vietnam causes widespread criticism of the U.S. and President Richard Nixon.
December 26 – Former United States President Harry S. Truman dies in Kansas City, Missouri.
December 28 – The bones of Martin Bormann are identified in Berlin.
December 29 – Eastern Air Lines Flight 401 crashes into the Everglades in Florida, killing 101 of 176 on board.
December 31

Roberto Clemente dies in a plane crash off the coast of Puerto Rico while en route to deliver aid to Nicaraguan earthquake victims.
An extra leap second (23:59:60) is added to end the year.
The US ban on the pesticide DDT takes effect.
January 4 – Brad Zavisha, Canadian ice hockey player
January 10 – Thomas Alsgaard, Norwegian cross-country skier
January 11 – Amanda Peet, American actress
January 12 – Espen Knutsen, Norwegian hockey player
January 13
January 15
January 17 – Ken Hirai, Japanese singer and songwriter
January 18 – Mike Lieberthal, American baseball player
January 19 – Angham, Egyptian singer, record producer and actress
January 21 – Billel Dziri, Algerian footballer
January 22 – Romi Park, Japanese voice actress
January 23
January 27
January 29 – Matt Brandstein, American writer
February 2
February 4 – Giovanni Silva De Oliveira, Brazilian footballer
February 5
February 8 – Big Show, American professional wrestler
February 9 – Norbert Rózsa, Hungarian swimmer
February 11
February 14
February 15 – Jaromír Jágr, Czech hockey player
February 16 – Jerome Bettis, American football player
February 17
February 19 – Malky Mackay, Scottish footballer
February 21 – Seo Taiji, Korean musician
February 22
February 24 – Richard Chelimo, Kenyan athlete (d. 2001)
February 25 – Jaak Mae, Estonian cross-country skier
February 29 – Antonio Sabato Jr., Italian actor
May 1 – Julie Benz, American actress
May 2
May 4 – Mike Dirnt, American rock musician and bassist (Green Day)
May 5 – James Cracknell, British Olympic winning rower
May 6
May 8 – Darren Hayes, Australian musician
May 10
May 16 – Derek Mears, American actor/stuntman
May 17
May 19
May 20
May 21 – The Notorious B.I.G., American musician (d. 1997)
May 23 – Rubens Barrichello, Brazilian race car driver
May 25 – Jules Jordan, American pornographic movie director, actor, and producer
May 28 – Michael Boogerd, Dutch cyclist
May 29 – Stanislas Renoult, French singer
May 30
May 31
August 1
August 2
August 3 – Patrik Isaksson, Swedish singer and songwriter
August 6 – Geri Halliwell, British pop singer (Spice Girls)
August 7
August 10 – Angie Harmon, American actress
August 11 – Jonathon Prandi, American model and actor
August 12 – Demir Demirkan, Turkish rock musician and songwriter
August 13 – Kevin Plank, American entrepreneur (Under Armour)
August 14 – Ed O'Bannon, American basketball player
August 15
August 16
August 19 – Sammi Cheng, Hong Kong singer and actress
August 20 – Chaney Kley, American actor (d. 2007)
August 22 – Jonathan Coachman, American World Wrestling Entertainment announcer
August 25 – Marvin Harrison, American football player
August 27 – Mike Smith, Canadian actor
August 29 – Bae Yong Joon, South Korean actor
August 30
August 31 – Chris Tucker, American actor
November 1
November 2
November 4 – Luís Figo, Portuguese footballer
November 6
November 7 – Danny Grewcock, British rugby player
November 8 – Gretchen Mol, American actress
November 9
November 10 – Shawn Green, American baseball player
November 11 – Ben Richards, British actor (The Bill)
November 13 – Takuya Kimura, Japanese actor
November 14
November 23 – Alf-Inge Haaland, Norwegian footballer
November 28 – Jesper Strömblad, Swedish musician
November 29 – Andreas Goldberger, Austrian ski jumper
November 30 – Christopher Fitzgerald, American stage actor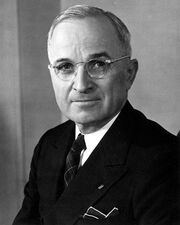 December 2
December 3 – Bill Johnson, American musician (b. 1872)
December 6 – Janet Munro, British actress (b. 1934)
December 9
December 12 – Thomas H. Robbins, Jr., American admiral (b. 1900)
December 15 – Edward Earle, Canadian actor (b. 1882)
December 21 – Paul Hausser, German Waffen SS general (b. 1880)
December 22 – Jimmy Wallington, American radio personality (b. 1907)
December 24
December 25 – C. Rajagopalachari, Indian politician and freedom-fighter. Last Governor-General of India (1948–50) (b. 1878)
December 26 – Harry S. Truman, 33rd President of the United States (b. 1884)
December 27 – Lester B. Pearson, 14th Prime Minister of Canada, recipient of the Nobel Peace Prize (b. 1897)
December 31 – Roberto Clemente, Puerto Rican Major League Baseball player (b. 1934)
This page uses content from the English language Wikipedia. The original content was at 1972. The list of authors can be seen in the page history. As with this Familypedia wiki, the content of Wikipedia is available under the Creative Commons License.
People of the year 1972 at Familypedia
28 people were born in 1972
19 children were born to the 13 women born in 1972
183 people died in 1972
5455 people lived in 1972
Events of the year 1972 at Familypedia
33 people were married in 1972.
There were 0 military battles in 1972.
Community content is available under
CC-BY-SA
unless otherwise noted.