This article is about the year 1965.


Year 1965 (MCMLXV) was a common year starting on Friday (link will display the full calendar) of the Gregorian calendar.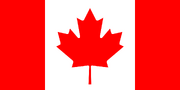 March 2 – The Sound of Music premieres at the Rivoli Theater in New York City.
March 7 – Bloody Sunday: Some 200 Alabama State Troopers clash with 525 civil rights demonstrators in Selma, Alabama.
March 8 – Vietnam War: Some 3,500 United States Marines arrive in South Vietnam, becoming the first American combat troops in Vietnam.
March 9 – The second attempt to march from Selma to Montgomery, Alabama, under the leadership of Martin Luther King, Jr., stops at the bridge that was the site of Bloody Sunday, to hold a prayer service and return to Selma, in obedience to a court restraining order. White supremacists beat up white Unitarian Universalist minister James J. Reeb later that day in Selma.
March 10
March 11 – White Unitarian Universalist minister James J. Reeb, beaten by White supremacists in Selma, Alabama on March 9 following the second march from Selma, dies in a hospital in Birmingham, Alabama.
March 15 – President Lyndon B. Johnson makes his "We Shall Overcome" speech.
March 16 – Police clash with 600 SNCC marchers in Montgomery, Alabama.
March 17

In Montgomery, Alabama, 1,600 civil rights marchers demonstrate at the Courthouse.
In response to the events of March 7 and 9 in Selma, Alabama, President Lyndon B. Johnson sends a bill to Congress that forms the basis for the Voting Rights Act of 1965. It is passed by the Senate May 26, the House July 10, and signed into law by President Johnson Aug. 6.

March 18
March 19 – The wreck of the SS Georgiana, reputed to have been the most powerful Confederate cruiser ever built and owned by the real Rhett Butler, is discovered off the Isle of Palms, South Carolina, by teenage diver E. Lee Spence, exactly 102 years after she was sunk with a million dollar cargo while attempting to run past the Union blockade into Charleston.
March 20
March 21
March 22 – Nicolae Ceauşescu becomes the first secretary of the Romanian Communist Party.
March 23 – Gemini 3: NASA launches the United States' first 2-person crew (Gus Grissom, John Young) into Earth orbit.
March 25 – Martin Luther King, Jr. and 25,000 civil rights activists successfully end the 4-day march from Selma, Alabama, to the capitol in Montgomery.
March 30

Funeral services are held for Detroit homemaker Viola Liuzzo, who was shot dead by 4 Klansmen as she drove marchers back to Selma at night after the civil rights march.
Second ODECA charter, signed on 12 December 1962, effective.
May 1
May 5 – Forty men burn their draft cards at the University of California, Berkeley, and a coffin is marched to the Berkeley Draft Board.
May 6 – A tornado outbreak near the Twin Cities in Minnesota kills 13 and injures 683.
May 9 – The pianist Vladimir Horowitz returned to stage after a 12 years absence performing a legendary concert in Carnegie Hall in New York.
May 12
May 13 – A West German court of appeals condemns the behavior of ex-defense minister Franz Joseph Strauss during the Spiegel scandal.
May 21 – The largest teach-in to date begins at Berkeley, California, attended by 30,000.
May 22 – The first skateboard championship is held. In addition, several hundred Vietnam War protesters in Berkeley, California, march to the Draft Board again to burn 19 more cards. Lyndon Johnson is hung in effigy.
May 25 – Muhammad Ali knocks out Sonny Liston in the first round of their championship rematch with the "Phantom Punch" at the Central Maine Civic Center in Lewiston.
May 29 – A mining accident in Dhanbad, India kills 274.
May 31 – Racing driver Jim Clark wins the Indianapolis 500, and later wins the Formula One world driving championship in the same year.
World population
1965
1960
1970
World
3,334,874,000
3,021,475,000
313,399,000
3,692,492,000
357,618,000
Africa
313,744,000
277,398,000
36,346,000
357,283,000
43,539,000
Asia
1,899,424,000
1,701,336,000
198,088,000
2,143,118,000
243,694,000
Europe
634,026,000
604,401,000
29,625,000
655,855,000
21,829,000
Latin-America
250,452,000
218,300,000
1,270,000
284,856,000
34,404,000
Northern America
219,570,000
204,152,000
15,418,000
231,937,000
12,367,000
Oceania
17,657,000
15,888,000
1,769,000
19,443,000
1,786,000
February 1
February 3 – Maura Tierney, American actress
February 4 – Jerome Brown, American football player (d. 1992)
February 5 – Gheorghe Hagi, Romanian footballer
February 7 – Chris Rock, American actor and comedian
February 8 – Dicky Cheung, Hong Kong actor
February 11 – Stephen Gregory, American actor
February 17– Michael Bay, American film director.
February 18 – Dr. Dre, American rapper and music producer
February 22 – Dean Karr, American director and photographer
February 23
February 27 – Joakim Sundström, Swedish sound editor, sound designer and musician
February 28 – Park Gok-ji, South Korean film editor
March 1
March 3 – Dragan Stojkovic, Serbian footballer and coach
March 7 – Jesper Parnevik, Swedish golfer
March 8 – Kenny Smith, American basketball player
March 9 – Benito Santiago, American baseball player
March 10 – Rod Woodson, American football player
March 11
March 12
March 14

Kevin Brown, American baseball player
Aamir Khan, Indian Bollywood actor, film diector / producer, film editor, script writer

March 24 – Mark Calaway, American professional wrestler ("The Undertaker")
March 25
March 27 – Francisco Ribeiro, Portuguese musician and composer (Madredeus) (d. 2010)
March 29 – Voula Patoulidou, Greek athlete
June 1
June 2 – Steve and Mark Waugh, Australian cricketers
June 4 – Mick Doohan, Australian motorcycle racer
June 8
June 10
June 11 – Manuel Uribe Garza, morbidly obese Mexican
June 15 – Bernard Hopkins, American boxer
June 17 – Dara O'Kearney, Irish ultra runner and professional poker player
June 23 – Paul Arthurs, British rock guitarist (Oasis)
June 26 – Mike Breen, American sports announcer
June 27 – Sabih Rehmani, Pakistani Naat Khawn, Poet, Writer
June 28 – Belayneh Densamo, Ethiopian long-distance runner
June 29 – Matthew Weiner, American writer, director, and producer of television drama
December 3
December 4 – Anthony DeSando, American actor
December 5 – Carlton Palmer, English footballer
December 8 – Carina Lau Kar-ling, Chinese actress
December 10 – Greg Giraldo, American comedian (d. 2010)
December 15
December 18 – John Moshoeu, South African footballer
December 19 – Jessica Steen, Canadian actress
December 21 – Andy Dick, American actor
December 22 – Lee Berger American-born explorer and paleoanthropologist
December 27 – Salman Khan, Indian actor, television presenter
December 28 – Allar Levandi, Estonian Nordic combined skier
December 30
December 31
This page uses content from the English language Wikipedia. The original content was at 1965. The list of authors can be seen in the page history. As with this Familypedia wiki, the content of Wikipedia is available under the Creative Commons License.
People of the year 1965 at Familypedia
50 people were born in 1965
27 children were born to the 23 women born in 1965
181 people died in 1965
6836 people lived in 1965
Events of the year 1965 at Familypedia
49 people were married in 1965.
There were 0 military battles in 1965.
Community content is available under
CC-BY-SA
unless otherwise noted.