This article is about the year 1962.


Year 1962 (MCMLXII) was a common year starting on Monday (link will display the full calendar) of the Gregorian calendar.
April 20 – New Orleans Citizens Co gives free 1-way ride to blacks to move North.
September 1

A referendum in Singapore supports the Malayan Federation.
Typhoon Wanda strikes Hong Kong, killing at least 130 and wounding more than 600.

September 2 – The Soviet Union agrees to send arms to Cuba.
September 8 – Newly independent Algeria, by referendum, adopts a constitution.
September 12 – President John F. Kennedy, at a speech at Rice University, reaffirms that the U.S. will put a man on the moon by the end of the decade.
September 19 – Atlantic College opens it doors for the first time, marking the birth of the pioneering UWC educational movement.
September 21

A border conflict between China and India erupts into fighting.
New Musical Express, a British music magazine, publishes a story about two 13-year-old schoolgirls, Sue and Mary, releasing a disc on Decca and adds "A Liverpool group, The Beatles, have recorded 'Love Me Do' for Parlophone Records, set for October 5 release."

September 25 – Sonny Liston and Floyd Patterson fight for the boxing world title.
September 26 – Civil war erupts in Yemen.
September 27
September 28 – Prime Minister Ahmed Ben Bella founds the first government in Algeria.
September 29 – The Canadian Alouette 1, the first satellite built outside the United States and the Soviet Union, is launched from Vandenberg AFB in California.
September 30 – CBS broadcasts the final episodes of Suspense and Yours Truly, Johnny Dollar, marking the end of the Golden Age of Radio.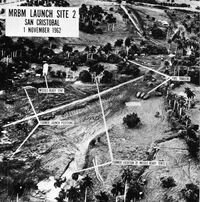 November 3 – The term "personal computer" is first mentioned by the media.[3]
November 5

Franz Josef Strauß, the West German defense minister, is relieved of his duties over the Spiegel scandal, due to his alleged involvement in police action against the magazine.
Saudi Arabia breaks off diplomatic relations with Egypt, following a period of unrest partly caused by the defection of several Saudi princes to Egypt.
A coal mining disaster in Ny-Ålesund kills 21 people. The Norwegian government is forced to resign in the aftermath of this accident in August, 1963.

November 6 – Apartheid: The United Nations General Assembly passes a resolution condemning South Africa's racist apartheid policies, and calls for all UN member states to cease military and economic relations with the nation.
November 7 – Richard M. Nixon loses the California governor's race. In his concession speech, he states that this is his "last press conference" and that "you don't have Nixon to kick around any more".
November 17 – In Washington, D.C., U.S. President John F. Kennedy dedicates Dulles International Airport.
November 20 – The Cuban Missile Crisis ends: In response to the Soviet Union agreeing to remove its missiles from Cuba, U.S. President John F. Kennedy ends the blockade of the Caribbean nation.
November 23 – United Airlines Flight 297 crashes in Columbia, Maryland, killing all 17 on board.
November 26
November 27 – French President Charles De Gaulle orders Georges Pompidou to form a government.
November 29 – An agreement is signed between Britain and France to develop the Concorde supersonic airliner.
November 30 – The United Nations General Assembly elects U Thant of Burma as the new UN Secretary-General.
May 2
May 3 – Anders Graneheim, Swedish bodybuilder
May 8 – Natalia Molchanova, Russian free-diver
May 10 – David Fincher, American film director
May 12 – Emilio Estevez, American actor
May 13
May 14
May 17
May 19 – Frances Ondiviela, Spanish/Mexican actress
May 20 – Mike Jeffries, American soccer coach
May 22 – Brian Pillman, American professional wrestler (d. 1997)
May 24 – Gene Anthony Ray, American actor (d. 2003)
May 26 – Bobcat Goldthwait, American actor and comedian
May 27 – Ravi Shastri, Indian cricketer
May 28
May 30 – Timo Soini, Finnish politician
May 31
June 1 – Sherri Howard, American athlete
June 4
June 5 – Jeff Garlin, American comedian
June 7 – Thierry Hazard, French singer and songwriter
June 8 – Suzy Gorman, American photographer
June 10
June 11
June 12
June 13
June 14 – Emilija Erčić, Yugoslav (Serbian) handball player
June 15
June 16 – Arnold Vosloo, South African actor
June 18
June 19 – Paula Abdul, American dancer, choreographer, and singer
June 20 – Alex Di Gregorio, Italian editorial cartoonist
June 21
June 22
June 23 – Kari Takko, Finnish ice hockey player
June 26
June 27
June 28 – Don Chambers, American newspaper comic strip artist
June 29
June 30
November 1
November 3
November 4 – Jeff Probst, American television personality
November 6 – Aznil Nawawi, Malaysian TV host
November 7 – Bettina Hoy, German equestrienne
November 11
November 12 – Neal Shusterman, American author
November 13 – Steve Altes, American humorist
November 14
November 15 – Judy Gold, American comedian and actress
November 17 – Jamie Moyer, American baseball player
November 18 – Kirk Hammett, American rock musician (Metallica)
November 19
November 21 – Steven Curtis Chapman, American Christian musician
November 22 – Sumi Jo, Korean operatic soprano
November 24
November 27 – Marumi Shiraishi, Japanese actress
November 28 – Jon Stewart, American actor and comedian
November 29 – Andrew McCarthy, American actor
November 30
December 1
December 3 – Tammy Jackson, American basketball player
December 4 – Anna Walker, British television presenter
December 5 – José Cura, Argentine tenor
December 6 – Janine Turner, American actress
December 9 – Felicity Huffman, American actress
December 10 – Scott Capurro, American comedian
December 11
December 12
December 14 – Yvonne Ryding, Swedish pageant winner (Miss Universe 1984)
December 16 – Maruschka Detmers, Dutch actress
December 19 – Jill Talley, American actress
December 22 – Ralph Fiennes, English actor
December 23 – Keiji Mutoh, Japanese professional wrestler
December 27
December 28
December 30 – Alessandra Mussolini, Italian politician
December 31 – Lance Reddick, American actor
May 21
This page uses content from the English language Wikipedia. The original content was at 1962. The list of authors can be seen in the page history. As with this Familypedia wiki, the content of Wikipedia is available under the Creative Commons License.
People of the year 1962 at Familypedia
56 people were born in 1962
29 children were born to the 23 women born in 1962
202 people died in 1962
7345 people lived in 1962
Events of the year 1962 at Familypedia
33 people were married in 1962.
There were 0 military battles in 1962.
Community content is available under
CC-BY-SA
unless otherwise noted.