This article is about the year 1957.


Year 1957 (MCMLVII) was a common year starting on Tuesday (link will display the full calendar) of the Gregorian calendar.
January 1
January 2 – The San Francisco and Los Angeles stock exchanges merge to form the Pacific Coast Stock Exchange.
January 3 – Hamilton Watch Company introduces the first electric watch.
January 4 – After 69 years the last issue of Collier's Weekly Magazine is published.
January 5 – Russell Endean becomes the first batsman to be dismissed for having handled the ball in test match cricket.
January 6 – Elvis Presley appears on The Ed Sullivan Show for the 3rd and final time. He is only shown from the waist up, even during the gospel segment, singing "Peace In The Valley". Ed Sullivan describes Elvis thus: "This is a real decent, fine boy. We've never had a pleasanter experience on our show with a big name than we've had with you. You're thoroughly all right."
January 9 – British Prime Minister Anthony Eden resigns.
January 10 – Harold Macmillan becomes the Prime Minister of the United Kingdom.
January 11 – The African Convention is founded in Dakar.
January 13 – Wham-O Company produces the first Frisbee.
January 14 – Jagadguru Kripalu Maharaj was named fifth Jagadguru (world teacher) after giving seven days of speeches before 500 Hindu scholars.
January 15 – Release, in Japan, of the film Throne of Blood, Akira Kurosawa's reworking of Macbeth.
January 16 – The Cavern Club opens in Liverpool.
January 20
January 23 – Ku Klux Klan members force truck driver Willie Edwards to jump off a bridge into the Alabama River; he drowns as a result.
January 26 – The Ibirapuera Planetarium (the first in the Southern Hemisphere) is inaugurated in the city of São Paulo, Brazil.
January 31 – Three students on a junior high school playground in Pacoima, California, are among the 8 persons killed following a mid-air collision between a Douglas DC-7 airliner and a Northrop F-89 Scorpion fighter jet, in the skies above the San Fernando Valley section of Los Angeles, US.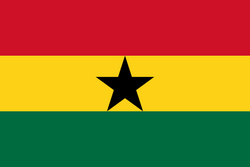 January 1
January 3 – Bojan Križaj, Slovenian alpine skier
January 4 – Charles Allen, British television magnate
January 6 – Nancy Lopez, American golfer
January 11 – Bryan Robson, English footballer
January 12 – John Lasseter, American director, writer, and animator
January 13 – Lorrie Moore, American writer
January 14 – Anchee Min, Chinese writer
January 15
January 16 – Ricardo Darín, Argentinian actor
January 17 – Steve Harvey, American actor
January 21 – Greg Ryan, American soccer coach
January 22
January 24 – Adrian Edmondson, British comedian
January 27 – Frank Miller, American comic book writer
January 29 – Grazyna Miller, Polish poet
January 30 – Payne Stewart, American golfer (d. 1999)
April 1
April 2 – Giuliana De Sio, Italian actress
April 4 – Aki Kaurismäki, Finnish film director
April 5 – Ivan Corea, Sri Lankan autism campaigner
April 8 – Henry Cluney, Irish musician
April 9 – Seve Ballesteros, Spanish golfer (d. 2011)
April 11
April 12
April 14 – Mikhail Pletnev, Russian pianist, conductor and composer
April 18 – Genie (feral child), "Genie", American feral child
April 25 – Eric Bristow, English darts player
April 27 – Michel Barrette, Canadian actor and stand-up comedian
April 29 – Daniel Day-Lewis, English-born actor
August 2
August 5 – Clayton Rohner, American actor
August 6 – Jim McGreevey, 52nd Governor of New Jersey
August 7 – Alexander Dityatin, Soviet gymnast
August 9 – Melanie Griffith, American actress
August 11 – Richie Ramone, American rock drummer (The Ramones)
August 14 – Peter Costello, Australian politician
August 15 – Željko Ivanek, Slovenian-American actor
August 16
August 17 – Robin Cousins, British figure skater
August 18
August 19 – Li-Young Lee, Indonesian-born poet
August 20 – Finlay Calder, Scottish rugby player
August 22 – Steve Davis, British snooker player
August 24 – Stephen Fry, British comedian, author, and actor
August 25 – Simon McBurney, British actor, writer and theatre director
August 27 – Bernhard Langer, German golfer
August 28
August 29 – Grzegorz Ciechowski, Polish musician (d. 2001)
August 30 – Manu Tuiasosopo, American football player
August 31 – Ingrid Washinawatok, Native American activist (d. 1999)
This page uses content from the English language Wikipedia. The original content was at 1957. The list of authors can be seen in the page history. As with this Familypedia wiki, the content of Wikipedia is available under the Creative Commons License.
People of the year 1957 at Familypedia
49 people were born in 1957
22 children were born to the 23 women born in 1957
184 people died in 1957
8402 people lived in 1957
Events of the year 1957 at Familypedia
47 people were married in 1957.
There were 0 military battles in 1957.
Community content is available under
CC-BY-SA
unless otherwise noted.