This article is about the year 1953.


Year 1953 (MCMLIII) was a common year starting on Thursday (link will display the full calendar) of the Gregorian calendar.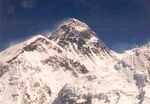 The Japanese 10 yen coin is issued with serrated edges for a 5-year period, beginning in 1953. All 10 yen coins since have had smooth edges.
Heavy massive rain, landslides, and flooding in western and southwestern Japan kill an estimated 2,566, and injure 9,433, mainly at Kizugawa, Wakayama, Kumamoto and Kitakyushu (June–August).
November 8
November 9
November 21 – Larry Shields, American musician (b. 1893)
November 22 – Syed Sulaiman Nadvi, Indian/Pakistani historian, biographer, littérateur and scholar of Islam (b. 1884)
November 27 – Eugene O'Neill, American writer, Nobel Prize laureate (b. 1888)
November 28 – Rudolf Bauer, German-born painter (b. 1889)
November 29
November 30 – Francis Picabia, French painter and poet (b. 1879)
December 10 – Abdullah Yusuf Ali, Indian-born Islamic scholar and translator (b. 1872)
December 14 – Marjorie Kinnan Rawlings, American writer (b. 1896)
December 19 – Robert Andrews Millikan, American physicist Nobel Prize laureate (b. 1868)
December 25
December 27
December 31 – Albert Plesman, Dutch aviation pioneer (b. 1889)
This page uses content from the English language Wikipedia. The original content was at 1953. The list of authors can be seen in the page history. As with this Familypedia wiki, the content of Wikipedia is available under the Creative Commons License.
People of the year 1953 at Familypedia
55 people were born in 1953
15 children were born to the 17 women born in 1953
185 people died in 1953
9175 people lived in 1953
Events of the year 1953 at Familypedia
72 people were married in 1953.
There were 0 military battles in 1953.
Community content is available under
CC-BY-SA
unless otherwise noted.