This article is about the year 1947.


Year 1947 (MCMXLVII) was a common year starting on Wednesday (link will display the full calendar) of the Gregorian calendar.
January and February 1947 are remembered for the worst snowfalls in the UK in the 20th century, with extensive disruption of travel.[1] Given the low car ownership this is mainly remembered in terms of the effects on the railway networks.[2][3]
February 3
February 5
February 6 – South Pacific Commission (SPC) founded.
February 8 – A dance hall fire in Berlin, Germany, kills over 80 people.
February 10 – In Paris, France, peace treaties are signed between the World War II Allies and Italy, Hungary, Romania, Bulgaria, and Finland. Italy cedes most of Istria to the Socialist Federal Republic of Yugoslavia.
February 12
February 17 – Cold War: The Voice of America begins to transmit radio broadcasts into Eastern Europe and the Soviet Union.
February 20
February 21 – In New York City, Edwin Land demonstrates the first "instant camera", his Polaroid Land Camera, to a meeting of the Optical Society of America.
February 22 – Tom and Jerry cartoon Cat Fishin', is released.
February 23 – The International Organization for Standardization (ISO) is founded.
February 25

John C. Hennessy, Jr., brings the first Volkswagen Beetle to the United States. He purchased the 1946 VW from the U.S. Army Post Exchange in Frankfurt, Germany, while serving in the U.S. Army. The Beetle was shipped from Bremerhaven, arriving in New York this day.[5]
The state of Prussia officially ceases to exist.
The worst-ever train crash in Japan kills 184 people.

February 28
April 1
April 9 – Multiple tornadoes strike Texas, Oklahoma, and Kansas killing 181 people and injuring 970.
April 15 – Jackie Robinson becomes the first African American to play modern Major League Baseball.
April 16 – Texas City Disaster: the ammonium nitrate cargo of former Liberty ship SS Grandcamp explodes in Texas City, Texas, killing 552, injuring 3,000, causing 200 lost, and destroying 20 city blocks.
April 18 – Royal Navy detonates 6,800 tons of explosives in an attempt to demolish the fortified island of Heligoland, Germany, thus creating one of the largest man-made non-nuclear explosions in history.
April 26 – Academy-Award winning Tom and Jerry cartoon, The Cat Concerto, is released to theatres.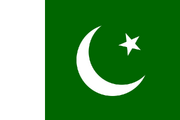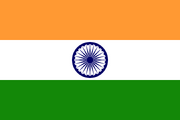 The song Sgt. Pepper's Lonely Hearts Club Band mentions Sgt. Pepper teaching the band to play "20 years ago today". This would place the event somewhere between February 1 and June 1 of 1947.
January 1
January 2 – Jack Hanna, American zoologist
January 4 – Chris Cutler, English percussionist
January 5 – Mercury Morris, American football player
January 6 – Sandy Denny, British singer (d. 1978)
January 9 – Ronnie Landfield, American artist
January 11 – Mart Smeets, Dutch sports journalist
January 14 – Bill Werbeniuk, Canadian snooker player (d. 2003)
January 16
January 18 – Takeshi Kitano, Japanese film director and actor
January 19 – Paula Dean, Food Channel star
January 21 – Jill Eikenberry, American actress
January 23
January 24
January 25 – Eduardo Goncalves de Andrade, Brazilian football player
January 29 – Linda B. Buck, American biologist, recipient of the Nobel Prize in Physiology or Medicine
January 30 – Steve Marriott, British rock musician (Small Faces, Humble Pie) (d. 1991)
January 31 – Nolan Ryan, American baseball player
March 7 – Walter Röhrl, German race car driver
March 8 – Carole Bayer Sager, American singer and songwriter
March 10

Tom Scholz, American musician, songwriter and inventor

March 11 – David Ferguson, American music producer and activist
March 12
March 13 – Beat Richner, Swiss pediatrician and cellist
March 16
March 17 – Yury Chernavsky, Russian-born composer and producer
March 19 – Glenn Close, American actress
March 20 – John Boswell, American historian (d. 1994)
March 22 – James Patterson, American author
March 24
March 25 – Elton John, English rock singer, pianist and songwriter
March 27 – Walt Mossberg, American newspaper columnist
July 2 – Larry David, American actor, writer, producer and director
July 3
July 6 – Larnelle Harris, American Christian musician
July 7
July 8 – Bobby Sowell, American pianist and composer
July 9
July 10 – Arlo Guthrie, American folk singer (The City of New Orleans)
July 17 – Camilla, Duchess of Cornwall, British Princess and second wife of Charles, Prince of Wales
July 18 – Steven W. Mahoney, Canadian politician
July 19
July 20
July 21 – Co Adriaanse, Dutch football manager
July 22
July 23
July 24 – Peter Serkin, American pianist
July 27 – Kazuyoshi Miura, Japanese businessman (d. 2008)
July 30
July 31

Richard Griffiths, English actor
Joe Wilson, American Republican U.S. House of Representative for South Carolina's 2nd congressional district
October 1
October 2 – Ward Churchill, American author and activist
October 4 – Ann Widdecombe, British politician
October 5 – Brian Johnson, English rock singer (AC/DC)
October 6 – Gail Farrell, American singer
October 7 – Pip Williams, British record producer
October 9 – France Gall, a French singer
October 10 – Larry Lamb, British Actor
October 13 – Sammy Hagar, an American rock singer
October 14 – Lukas Resetarits, an Austrian singer and actor
October 16 – Bob Weir, an American rock guitarist (the Grateful Dead)
October 17
October 18 – James H. Fallon, an American neuroscientist
October 19 – Giorgio Cavazzano, an Italian comics artist and illustrator
October 22 – Ed Welch, an English TV-music composer
October 24 – Kevin Kline, an American actor
October 25 – Glenn Tipton, an English rock guitarist (Judas Priest)
October 26
October 29 – Richard Dreyfuss, an American actor (Mr. Holland's Opus)
October 30 – Timothy B. Schmit, an American musician (the Eagles)
October 31 – Herman Van Rompuy, a noted Belgian politician
This page uses content from the English language Wikipedia. The original content was at 1947. The list of authors can be seen in the page history. As with this Familypedia wiki, the content of Wikipedia is available under the Creative Commons License.
People of the year 1947 at Familypedia
79 people were born in 1947
24 children were born to the 36 women born in 1947
233 people died in 1947
10528 people lived in 1947
Events of the year 1947 at Familypedia
105 people were married in 1947.
There were 0 military battles in 1947.
Community content is available under
CC-BY-SA
unless otherwise noted.