This article is about the year 1936.


Year 1936 (MCMXXXVI) was a leap year starting on Wednesday (link will display the full calendar) of the Gregorian calendar.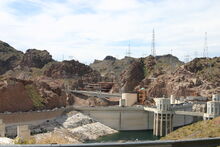 September
Edit
November
Edit
December
Edit
Date unknown
Edit
January–February
Edit
March–April
Edit
May 2
May 9
May 12
May 14
May 15 – Paul Zindel, American writer (d. 2003)
May 17 – Dennis Hopper, American actor and director (Easy Rider) (d. 2010)
May 23 – Ingeborg Hallstein, German opera singer
May 25 – Tom T. Hall, American country singer
June 8 – James Darren, American actor and singer (The Time Tunnel)
June 18
June 21 – Joseph Gosnell, Nisga'a statesman
June 22 – Kris Kristofferson, American singer, songwriter, and actor
June 28 – Chuck Howley, American football player
June 29 – Harmon Killebrew, American baseball player (d. 2011)
July–August
Edit
September–October
Edit
September 2
September 3 – Zine El-Abidine Ben Ali, 2nd President of Tunisia
September 7 – Buddy Holly, American rock 'n' roll singer (d. 1959)
September 11 – Charles Dierkop, American actor
September 14 – Walter Koenig, American actor (Star Trek)
September 16 – Ken Forsse, American inventor and producer, creator of Teddy Ruxpin
September 19 – Anna Karen, British actress
September 21 – Yuriy Luzhkov, mayor of Moscow
September 24 – Jim Henson, American puppeteer, filmmaker, and television producer (The Muppets) (d. 1990)
September 27 – Don Cornelius, American television personality (d. 2012)
September 29 – Silvio Berlusconi, Italian politician, entrepreneur, and media proprietor
October 1
October 5 – Václav Havel, Czech playwright, writer and politician (d. 2011)
October 7 – Fereydoun Farrokhzad, Iranian Entertainer (d. 1992)
October 11 – Larry Staverman, American professional basketball player and coach (d. 2007)
October 19
October 24 – David Nelson, American actor and singer (The Adventures of Ozzie And Harriet) (d. 2011)
October 25 – Masako Nozawa, Japanese voice actress
October 26 – Shelley Morrison, American actress
October 29 – Akiko Kojima, Japanese model
October 31 – Michael Landon, American actor and director (Bonanza and Little House on the Prairie) (d. 1991)
November–December
Edit
January–June
Edit
July–December
Edit
Nobel Prizes
Edit
References
Edit
This page uses content from the English language Wikipedia. The original content was at 1936. The list of authors can be seen in the page history. As with this Familypedia wiki, the content of Wikipedia is available under the Creative Commons License.
People of the year 1936 at Familypedia
59 people were born in 1936
18 children were born to the 26 women born in 1936
232 people died in 1936
12023 people lived in 1936
Events of the year 1936 at Familypedia
Edit
103 people were married in 1936.
There were 0 military battles in 1936.
Community content is available under
CC-BY-SA
unless otherwise noted.