This article is about the year 1912.


1912 (MCMXII) was a leap year starting on Monday (link will display the full calendar) in the Gregorian calendar and a leap year starting on Sunday in the 13-day-slower Julian calendar.
February
Edit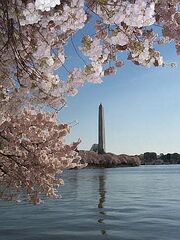 September
Edit
November
Edit
December
Edit
Date unknown
Edit
January–February
Edit
March–April
Edit
May–June
Edit
July–August
Edit
July 1
July 6 – Heinrich Harrer, Austrian mountaineer and explorer (d. 2006)
July 11 – William F. Walsh, American politician (d. 2011)
July 14 – Woody Guthrie, American folk musician (This Land Is Your Land) (d. 1967)
July 17 – Art Linkletter, American television host (House Party) (d. 2010)
July 18 – Max Rousié, French rugby footballer (d. 1959)
July 28 – George Cisar, American actor (d. 1979)
July 31
August 1 – Frank K. Edmondson, American astronomer (d. 2008)
August 2 – Palle Huld, Danish actor (d. 2010)
August 3 – Fritz Hellwig, German politician (CDU) and former European Commissioner for Science & Research
August 9 – Anne Brown, American soprano (d. 2009)
August 10 – Jorge Amado de Faria, Brazilian author (d. 2001)
August 11
August 13 – Salvador Luria, Italian-born biologist, recipient of the Nobel Prize in Physiology or Medicine (d. 1991)
August 15
August 16
August 23 – Gene Kelly, American actor (d. 1996)
August 24 – Essie Summers, New Zealand writer (d. 1998)
August 25
August 27 – Gloria Guinness, Mexican-born English fashion icon (d. 1980)
August 30
August 31 – Katsumi Tezuka, Japanese actor
September–October
Edit
November–December
Edit
January–June
Edit
July–December
Edit
Nobel Prizes
Edit
References
Edit
This page uses content from the English language Wikipedia. The original content was at 1912. The list of authors can be seen in the page history. As with this Familypedia wiki, the content of Wikipedia is available under the Creative Commons License.
People of the year 1912 at Familypedia
145 people were born in 1912
53 children were born to the 65 women born in 1912
247 people died in 1912
15933 people lived in 1912
Events of the year 1912 at Familypedia
Edit
183 people were married in 1912.
There were 0 military battles in 1912.
Community content is available under
CC-BY-SA
unless otherwise noted.