This article is about the year 1907.


Year 1907 (MCMVII) was a common year starting on Tuesday (link will display the full calendar) of the Gregorian calendar and a common year starting on Monday of the 13-day-slower Julian calendar.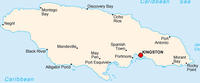 September 7 – The passenger liner RMS Lusitania makes its maiden voyage from Liverpool, England to New York City.
September 26 – New Zealand and Newfoundland become dominions.
October – A committee of the Delegation for the Adoption of an International Auxiliary Language, made up of academics including Otto Jespersen, Wilhelm Ostwald and Roland Eotvos meet in Paris to select a language for international use. The committee ultimately decides to reform Esperanto.
October 17 – Guglielmo Marconi initiates commercial transatlantic radio communications between his high power longwave wireless telegraphy stations in Clifden Ireland and Glace Bay, Nova Scotia.
October 18 – Hague Convention revised by (second) Hague Peace Conference (effective 26 January 1910).
October 27 – Černová tragedy: Fifteen people are shot during the consecration of a Catholic church in Hungary.
November – The new & largest passenger liner RMS Mauretania makes its maiden voyage from Liverpool, England to New York City.
December 6 – Monongah Mining Disaster: A coal mine explosion kills 362 workers in Monongah, West Virginia, United States.
December 8 – Upon the death of Oscar II, he is succeeded by his son Gustaf V as king of Sweden.
December 19 – An explosion in a coal mine in Jacobs Creek, Pennsylvania kills 239.
December 21 – Santa María School massacre. In Chile soldiers fire at striking mineworkers gathered in the Santa María School in Iquique, over 2000 are killed.
September 2
September 3 – Loren Eiseley, American author (d. 1977)
September 4
September 12
September 15
September 18
September 23 – Duarte Nuno, Duke of Braganza, Pretender to the throne of Portugal (d. 1976)
September 26 – Bep van Klaveren, Dutch boxer (d. 1992)
September 27 – Maurice Blanchot, French philosopher and writer (d. 2003)
September 29
October 1 – Ödön Pártos, Hungarian-Israeli violist and composer (d. 1977)
October 2
October 5 – Mrs. Miller, American singer (d. 1997)
October 6 – Francisco Gabilondo Soler, (d. 1990)
October 9 – Lord Hailsham, British politician (d. 2001)
October 15 – Varian Fry, American journalist and rescuer (d. 1967)
October 19 – Roger Wolfe Kahn, American bandleader (d. 1962)
October 28 – John Hewitt, Irish poet (d. 1987)
October 30 – Sol Tax, American anthropologist (d. 1995)
International Year Book: 1907 (1908) 1002pp, worldwide coverage online edition
This page uses content from the English language Wikipedia. The original content was at 1907. The list of authors can be seen in the page history. As with this Familypedia wiki, the content of Wikipedia is available under the Creative Commons License.
People of the year 1907 at Familypedia
166 people were born in 1907
34 children were born to the 72 women born in 1907
243 people died in 1907
17069 people lived in 1907
Events of the year 1907 at Familypedia
180 people were married in 1907.
There were 0 military battles in 1907.
Community content is available under
CC-BY-SA
unless otherwise noted.