Year 1837 (MDCCCXXXVII) was a common year starting on Sunday (link will display the full calendar) of the Gregorian Calendar (or a common year starting on Friday of the 12-day slower Julian calendar).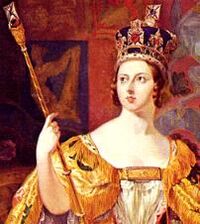 November 7 - American abolitionist and newspaper editor Elijah Lovejoy is killed by a pro-slavery mob.
November 8 - Mount Holyoke Female Seminary, later Mount Holyoke College, was founded in South Hadley, Massachusetts.
December 4 - William Lyon Mackenzie, a radical reformer in Upper Canada (Ontario), leads a futile and short-lived rebellion against the colonial legislature.
See also 1837 births.
People of the year 1837 at Familypedia
266 people were born in 1837
140 children were born to the 114 women born in 1837
133 people died in 1837
12564 people lived in 1837
Events of the year 1837 at Familypedia
210 people were married in 1837.
There were 0 military battles in 1837.

See also 1837 deaths.
This page uses content from the English language Wikipedia. The original content was at 1837. The list of authors can be seen in the page history. As with this Familypedia wiki, the content of Wikipedia is available under the Creative Commons License.
Community content is available under
CC-BY-SA
unless otherwise noted.